The company WEMO was founded in 1987 as family company with focus on linear robots. It able to enforce in Scandinavia during short period and gain 50% of market share up to now. The company rapidly expanded to international markets in the last years. It has partners in more than 20 countries except Germany. There were founded a subsidiary in India for Asian market. Its task is making support European customers in Asian markets.
Robotic systems
The Wemo Robot System consists of Wemo Linear Robots, which are specially designed for injection molding machines for plastics in the tonnage from 250 to 15.000 kN closing force. Wemo Swingarm Robots, which thanks to their unique design can move two axes using only one servo motor. These removers are designed for injection molding machines from 250 to 20.000 kN closing force.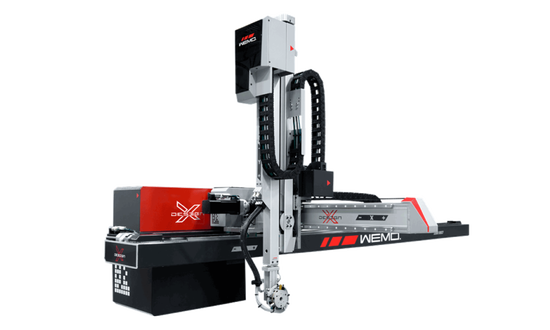 WIPS control system
Wemo Control System is its own, user-friendly control system with manual, touch control. It offers the operator simple operation and detailed control when controlling the robot. It allows normal and free programming using simple symbols.
Wemo HMI (Human-machine-Interface) allows easy work from the beginning to the end of the program. You can choose from three different levels of Wemo robot programming:
Dialog programming that guides the operator through various alternatives to recognize the robot program. The control system then automatically generates the final program.
Free programming that has no restrictions when it comes to complex applications. Symbols and logic are well known from the ordinary computer world.
The integrated PLC offers the possibility to program peripheral devices directly via a hand-held controller. This means that you can link a special PLC program to a specific robot program
All remote controls for Wemo robots are designed with ergonomics in mind, have low weight and a clear, touch, color display.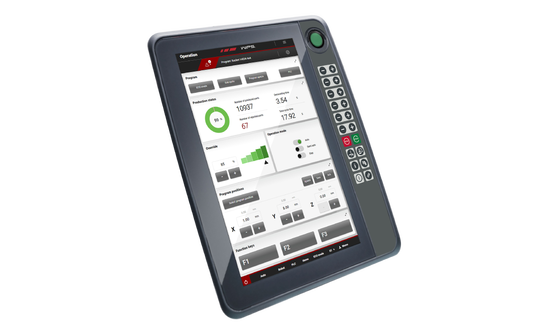 WEMO accessories
Conveyor belts
Wemo uses its many years of experience in automation and robotics in the production of its own conveyor systems. These meet all the requirements for precision and full continuity of the entire production cycle. These are model series of straight and angled, horizontal belt conveyors. These can be roller or lamellar and are suitable for various applications.
Safety cages
Wemo security system offers a complete range of cages and components for robotic systems. It is a modular system consisting of individual modules (walls and doors), standing freely on the floor with the possibility of further expansion. According to customer requirements, all elements are made of wire mesh or transparent plexiglass. The advantages are easy installation and flexibility. A large range of special components allows the setting of a safety space and at the same time creates a pleasant environment for the operator, who can operate machines and equipment in a safe and efficient way.
Grip system - gripper
The WGS Grip system is a universal system of elements, with which you can easily create new grippers or modify existing units to fit exactly where the moldings are removed. Wemo WGS is a very flexible system that includes removal pliers, converters and a complete range of components for assembling the gripper.